DANIELLA DEVERA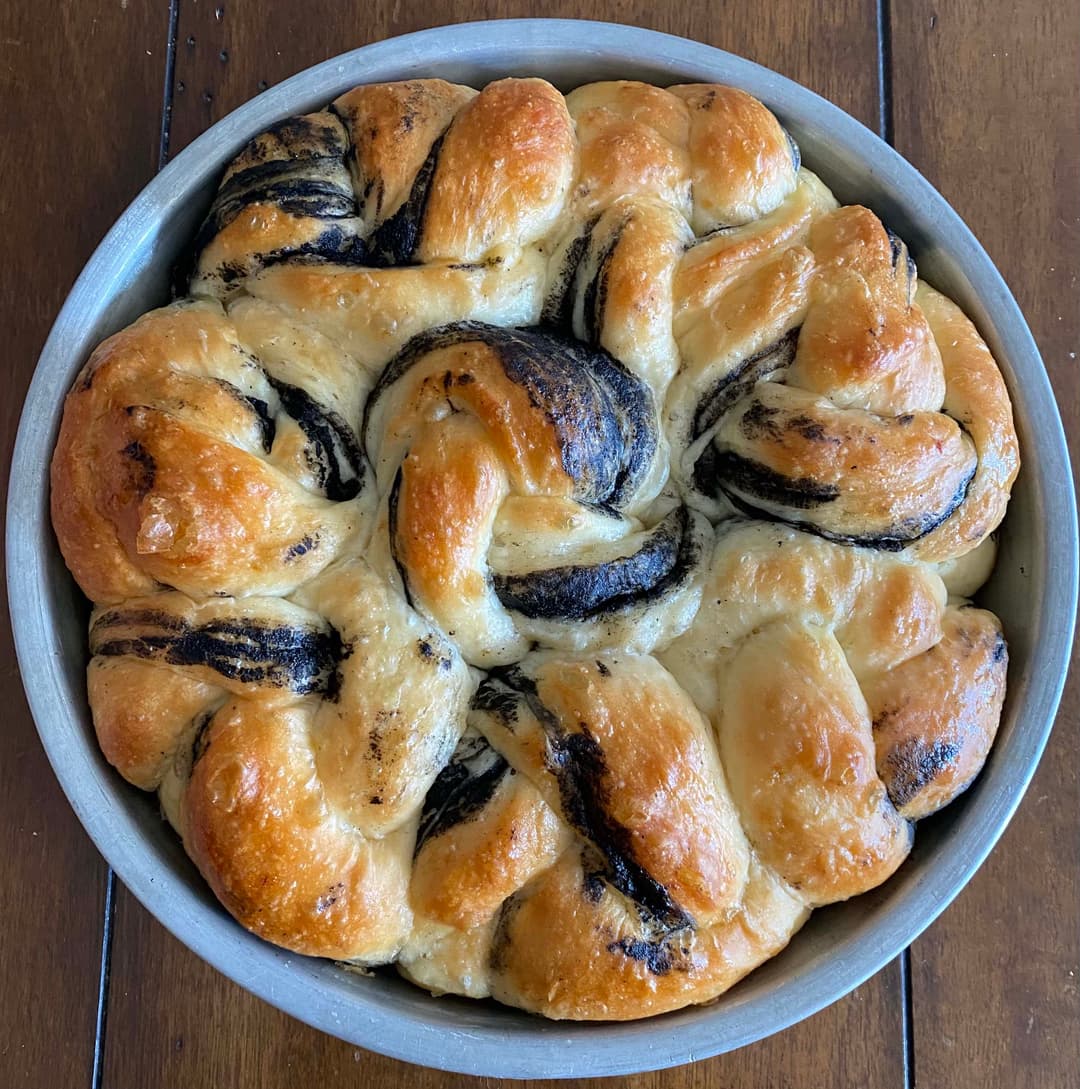 Notes
This is the third time I've used the Woks of Life milk bread recipe, and it hasn't let me down yet. I do it by hand (no stand mixer at the moment) and while the kneading can be slightly laborious, it's inevitably worth it.
I've been wanting to make milk bread with black sesame after a colleague shared pics of a loaf she made. I found the black sesame paste I used for this batch at Queens in the Inner Sunset.
The air bubbles that surfaced in the rolls are because I didn't punch down / knead the bread long enough after the initial rise. Next time I'd do it for longer.